Donate For Holiday Programs
Would you please consider giving the gift of sight?
---
Sergeant Roy "Ashley" Combs Memorial Fund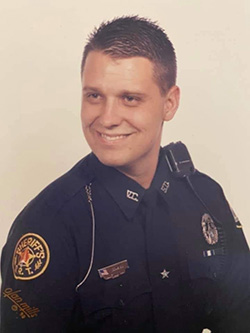 Sergeant Ashley Combs proudly served the Sheriff's Office for over 25 years, serving in many assignments such as Patrol, CID, Narcotics and SWAT. Sergeant Combs sadly lost a hard fought battle with cancer shorty after retiring from the Sheriff's Office. Most of his career was focused on fighting the war on drugs and making Volusia County a safe place to live. His passion for ridding the community of drug dealers and traffickers was largely focused on the innocent lives of the children involved.
---
Volusia Sheriff's Youth Foundation
The mission of the Volusia Sheriff's Youth Foundation is to provide safe opportunities for our youth to grow and develop the tools they need to succeed in life, through the support of private donations, while ensuring 100% of all donations go to foundation projects.
With role models from the Sheriff's Office and local community, youth will engage in activities that formulate a positive view of their future and strengthen the confidence they need to resist negative influences, by developing leadership, character and self-esteem skills.
The Foundation is dedicated to fostering public safety through community building, education, and outreach.